Don't know if you should invest now… or wait?
We can guide you and answer your questions.
You ask what I like well for one it's the personal service from you. That is # 1 far and above anything else. You are transparent in how you are running this service and in what you think. I like the personality you impose. I believe you are genuine in what you are doing , that is key to my trust being built on this service you are providing. The stock cards are really good especially how the ratings are set up.
– Randy, DSR member since June 2018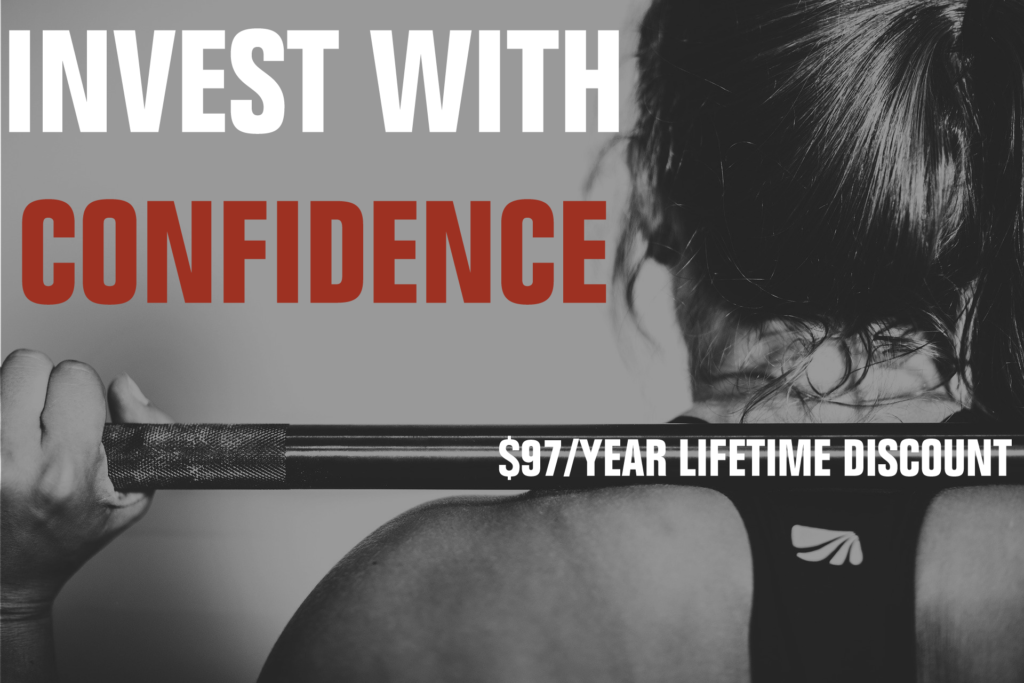 I am very grateful for the great information that you are sharing and I like your methodology for investing. Today I feel much better selling these two companies, even though I was holding on to them previously for emotional reasons.
-Kirk DSR member since September 2018
Join DSR, Improve your Portfolio and Reduce Your Stress
special price of $177  $97 CAD/year for Canadian.
Use coupon code "CAD2020PACKAGE" and save 45% on your subscription forever
You're American? You get the same deal! $177  $97 USD/Year:
Use coupon code "USD2020PACKAGE" and save 45% on your subscription forever
BOTH SUBSCRIPTIONS GET EXACTLY THE SAME CONTENT!
BONUS #1 – Top 20 picks for 2020
Start the New Year with a unique selection of companies handpicked by our DSR team. This publication is the result of an entire year of work. Throughout the year, we follow more than 1,000 stocks. Each December, we gather around a round table and put our best ideas to the test. We then come with the top picks for the upcoming year.

The purpose of this book is to create a portfolio-like list of stocks in various sectors to provide both stock value appreciation and dividend growth perspectives. This is the start you need to get new ideas for your portfolio.
BONUS #2 – The Dividend Toolkit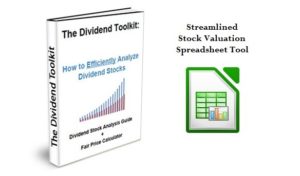 Your third bonus is the The Dividend Toolkit, and it's designed to emphasize practicality.
If you want to build exponentially growing passive income streams through dividend stocks, and you're an investor that is willing to put in the time to make smart long-term investment decisions but you don't want to spend hours and hours every day analyzing companies, then you'll find this package useful. It's specifically about how to maximize your time by using a streamlined stock analysis method to quickly get the most useful pieces of information about a company and find the best picks.
BONUS #3 – Portfolio Fitness Series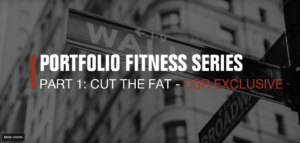 I created this series as an exclusive resource giving you total access, step-by-step, to my full investing process. It is like having your own personal trainer telling you exactly what to do to stay fit. The video series include how to:
Cut the fat (get rid of your bad holdings)
Find high yielding stocks (reliable dividend for retirement)
Read EPS and various payout ratios
Find growth (for a strong portfolio)
Manage your sector allocation like a pro
The DSR Subscription Includes
The Dividend Toolkit and its Spreadsheets – Learn how to calculate stock values
The best 2020 Dividend Stock Picks Book – Improve your returns with our 10 US and 10 CDN selection.
A starting point to ease your mind –  we have 15 portfolio models including booklets and quarterly analysis. (including our Retirement portfolio (4.5%+ yield))
A fast way to identify undervalued stocks – our Rock Solid Ranking tracks  425+ stocks and provide upside potential.
An answer to "when should I buy?sell?" – we send you all our trades with our investment thesis behind it.
Lots of free time to enjoy life – we go through the market to find the most interesting companies and we provide you with actionable content.
A personal assistant that does all the work for you – we have reviewed over 425 dividend stocks on the site, you can ask us to review any stocks in your portfolio.
A risk-free investment – we offer a 60 days No Question Asked Reimbursement Policy
The best deal of your investment journey – your price will never increase once you become a member.
Join DSR, get rid of your buy & sell struggles with our
special price of $177  $97 CAD/year for Canadian.
Use coupon code "CAD2020PACKAGE" and save 45% on your subscription forever
You're American? You get the same deal! $177  $97 USD/Year:
Use coupon code "USD2020PACKAGE" and save 45% on your subscription forever
BOTH SUBSCRIPTIONS GET EXACTLY THE SAME CONTENT!
What subscribers say about DSR:
"I really enjoy the portfolio updates and explanations that you provide of the reasoning behind the changes that are occasionally made. I think you are doing a very good job and are offering good value for the money."
Richard
"As an absolute beginner I wanted to say I enjoyed the newsletter and I appreciate the opportunity to increase my knowledge. I look forward to working through the book. Best regards."
Nic
"I've particularly enjoyed the previous lists of stocks with descriptions of them and the philosophy for owning a stock. With that, the stock cards are really great as it provides me with a quick glance as to how a company is doing and if it is undervalued."
Donald
You want to learn more? head toward our portfolio returns page.
Hey! Want to go PRO?
If you already have built your portfolio, you definitely have run into another kind of issue: keeping track of all the information around your stocks. Between market news, volatility, and each company's quarterly earnings report, you get swamped by a tsunami of boring papers to read. If you don't follow your stocks, you don't follow your money.
How about we do it for you?
How about we track companies in your portfolio and tell you what you need to know about their latest financial reports? This would save you time and would make you avoid losing money because you missed something important.
DSR PRO is a customized report that tracks each company's earnings. Each quarter, you will receive information about the stocks that are part of your portfolio. You don't need to screen through tons of financial data anymore to capture relevant information. Even better, we will track dividend stocks we don't cover inside our regular service. Are you curious? I've attached a smaller version of what the report will look like.
Download a DSR PRO report example
When you register to DSR PRO, you get access to all DSR investing tools plus the quarterly reports. It's an "all-inclusive" service done for you. Once you complete your payment, you will be redirected to the member's area. Within the next 24 hours, we will contact you to build your custom DSR PRO report.
Imagine this, we will track down your portfolio for less than $0.55 per day. Use the coupon below and save $100!
Get DSR PRO for $297  

$197/year CAD
$100 rebate coupon code: CDNBOOKPRO
Get DSR PRO for $297  

$197/year USD
$100 rebate coupon code:  USBOOKPRO