Energy Dividend Stocks in a Nutshell
Energy companies are popular among dividend investors.
However, they are capable of the best and the worst in financial performance.
This sector is highly cyclical and predicting their dividend trend is hazardous.
Here's the Energy dividend stocks list.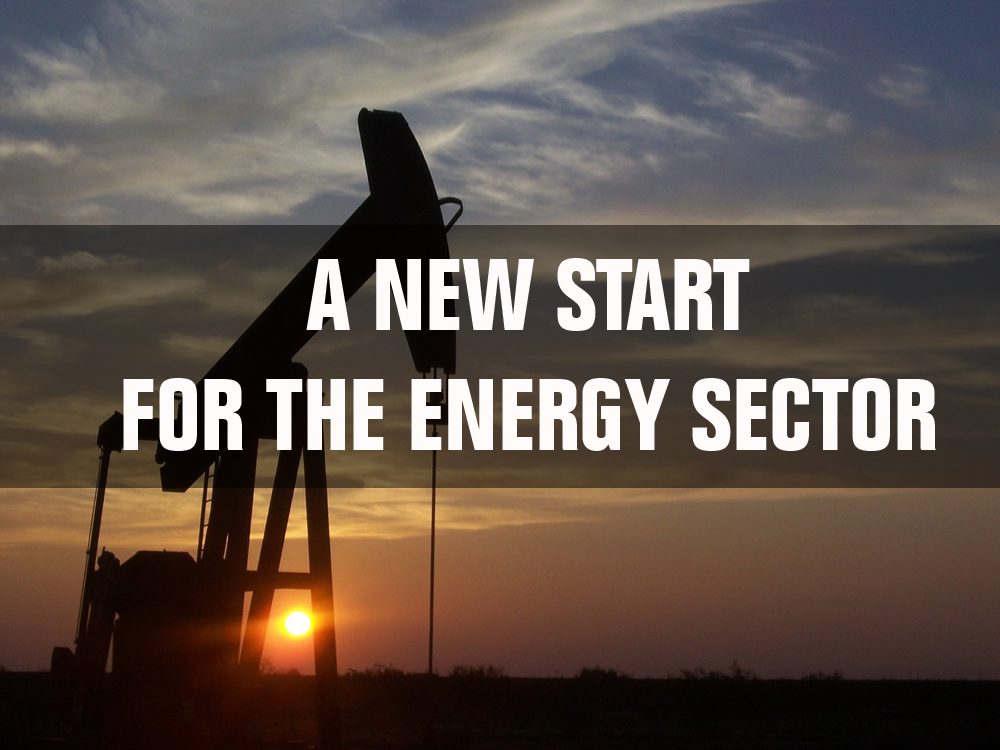 The world needs energy to roll, isn't that right? The oil & gas industry has been fascinating investors for several decades. I guess this is due to the thrill coming from the next exploration results or an oil boom pushing stocks to record levels.
Nonetheless, the energy sector is quite volatile and cyclical. This is not exactly the best place to pick dividend growers. Pretty much any stock on this list could increase or cut its distribution 3 years from now depending on the price of commodities. This is why it is crucial to do your homework prior to investing in the energy sector.
This article explores this sector, defines how it can boost yield in your portfolio, and provides you with a complete dividend stock list including comprehensive metrics.
The Energy Sector Explained
When we talk about the energy industry, we mostly talk about oil & gas companies. The price of a barrel of oil has been going up and down since 2000. This commodity is very hard to predict and is quite volatile.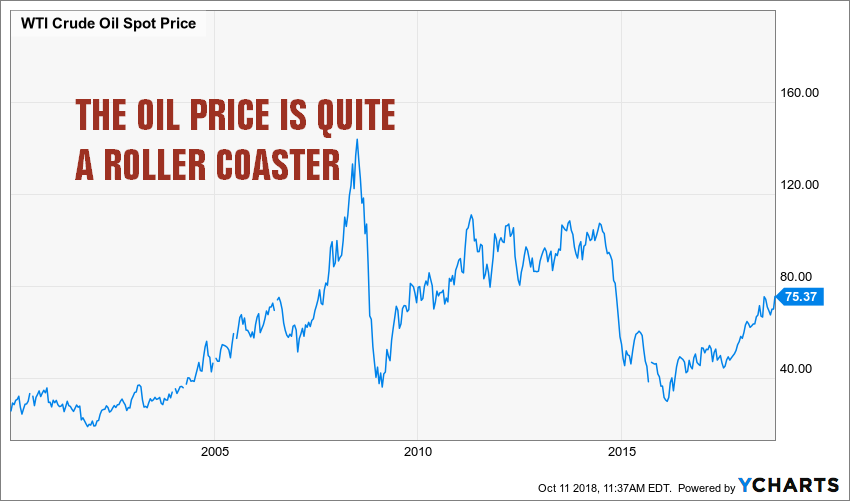 Source: Ycharts
The gas industry is often represented by the Henry Hub natural gas spot price. While it is also quite volatile, a strong and increasing level of production over the past decade has contributed towards keeping prices at historically low levels.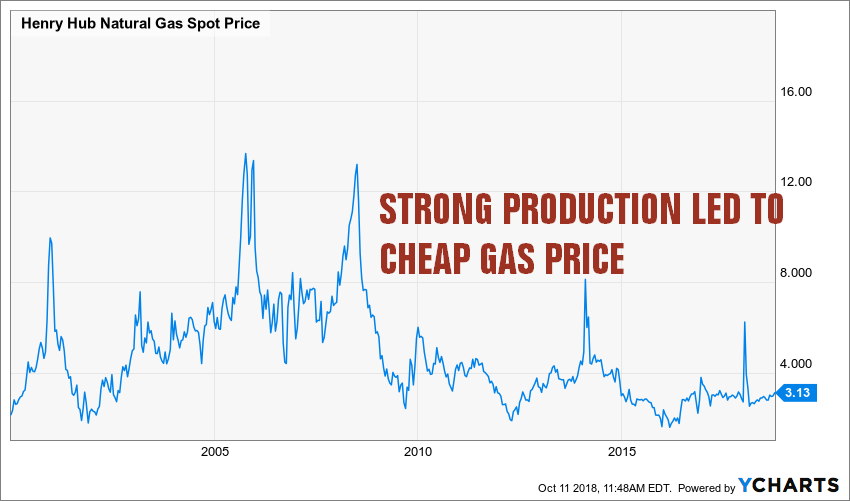 Source: Ycharts
The oil & gas industry is usually divided into three activities: upstream, midstream and downstream. Companies that are "integrated" are participants in all 3 activities.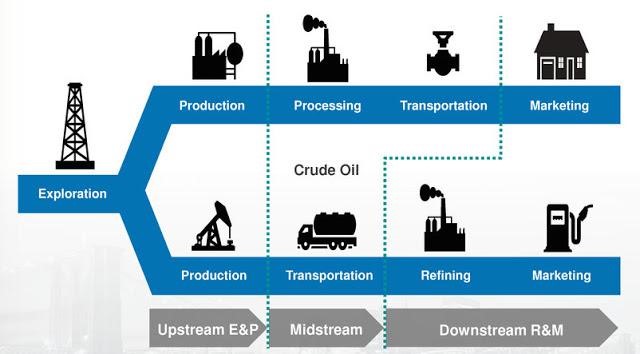 Source: Petrol Malaysia
Upstream: this term represents all activities related to exploration and production. This is usually the phase where the commodity price is the most important. Companies will establish their financial projections based on a specific price (or cost) per barrel. Then, they will decide to explore (drill wells) or not depending on the likelihood of profitable operations.
Midstream: Midstream activities include the processing, storing and transporting of oil & gas and their by-products. This is where you will find pipeline related businesses. The transportation and storage activities are usually more stable as they come from long-term contracts with producers.
Downstream: this is the final step of the process including refining (to create gasoline for example) and marketing the product (selling it to the end-customer). Don't just think about gasoline, but all other modified products such as liquefied natural gas, heating oil, synthetic rubber, plastics, lubricants, antifreeze, fertilizers and pesticides.
What Energy Stocks Can Do For Dividend Investors?
The energy sector can reward or punish dividend investors depending on where they evolve in the cycle. Vertically integrated companies (upstream, midstream and downstream) tend to maintain their dividend payments no matter what, but it is still a risky business. For example, BP (BP) had to cut its dividend after a major oil spill. Royal Dutch Shell (RDS.A or RDS.B) had to suspend its cash dividend (they were paying through a drip program instead) for a few years due to the oil crisis of 2014-2016.
On the other side, you have companies rewarding their shareholders with high dividend yields for several years without any cut (Enbridge for example). Pure pipeline plays are also attractive for income seeking investors.
Energy Dividend Stocks List
Below you will find the Energy Dividend Stock list. We've published a short version as a table on this page, but you can download the full version including several metrics right here:
[table id=54 /]
This table is updated once a year, but we have an updated stocks list with additional metrics for you to download:
Here are the metrics I've used to build the Energy list:
Dividend yield between 1.5% and 10% (I want stocks that pay dividends)
5-year revenue growth positive (I want growing businesses in my portfolio)
5-year normalized diluted EPS growth positive (growing earnings leads to more dividend growth)
5-year dividend growth positive (I want management committed to make me richer)
3-year dividend growth positive (management must not sleep on the job)
Payout ratio under 100% (I want those dividends to keep coming)
The Energy Dividend Stocks list is being updated on a quarterly basis.
Energy Sector Special Characteristics
Regardless at which stage of the energy activities the company participates in, it will require massive amounts of capital to finance its operations.
The natural gas price has stagnated since 2015 and doesn't show much hype for the near term future. The combination of fracking and horizontal drilling has pushed U.S. natural gas supplies to new highs, and prices to new lows. Many researchers have proven that there is enough natural gas in the States for the next 100 years. Let's just say we are far from talking about a shortage.
However, cheap energy prices are not necessarily a bad thing. When you think about it, when a country can produce cheap energy, it means its companies are more competitive. Low cost energy will positively affect the energy company's margins or give additional room for a price war against foreign competitors. Therefore, it's not the best news for the industry, but it is great news for the rest of the market as the consuming industries enjoy overall lower costs of energy.
As technology evolves, our demand for energy stagnates while our production capacity improves. In other words; don't expect natural gas prices to rise anytime soon. All factors are combined to keep it at a low level.
Energy Dividend Stocks of Interest
At Dividend Stocks Rock, we do not have many Energy stocks in our dividend portfolios. Here's a short list of companies that are interesting according to our research:
Enbridge (ENB or ENB.TO)
Enbridge owns and operates an impressive network of liquid (OIL) and natural gas pipelines. ENB is able to transport energy from coast to coast, from north to south. What is nice about pipelines is that they are like a toll road. The only difference is that you have no choice but to take that road and pay the toll if you want to travel. The best part is that most Enbridge clients enter into 20-25 years transportation contracts. Therefore, no matter what happens, there are always people paying the toll. The cash flow is easy to predict in the future which leads to steady dividend growth.
Inter Pipeline (IPL.TO)
Inter Pipeline Ltd. is an energy infrastructure business engaged in the transportation, processing, and storage of energy products across western Canada and Europe. The company operates four distinct business segments: Oil Sands Transportation, consisting of three pipeline systems; NGL Processing, including both natural gas and off-gas processing facilities; Conventional Oil Pipelines, consisting of 3,900 km of pipeline across three systems; and Bulk Liquid Storage.
Exxon Mobile (XOM)
Exxon is the world's largest oil producer and will continue to lead its peers with over 50% of its production coming from long-life assets in 2018. XOM also holds $51 billion in offshore accounts.
Energy Transfer Equity (ETE)
Energy Transfer is a Texas-based company that began in 1995 as a small intrastate natural gas pipeline operator, and is now one of the largest and most diversified investment grade master limited partnerships in the United States. After multiple transactions over the past decade, ETE's family now counts 3 businesses (and soon only two!): Energy Transfer Partners, L.P (ETP), Energy Transfer Equity, L.P. (ETE) and Sunoco LP (SUN). In August 2018, ETP and ETE entered into a merger agreement.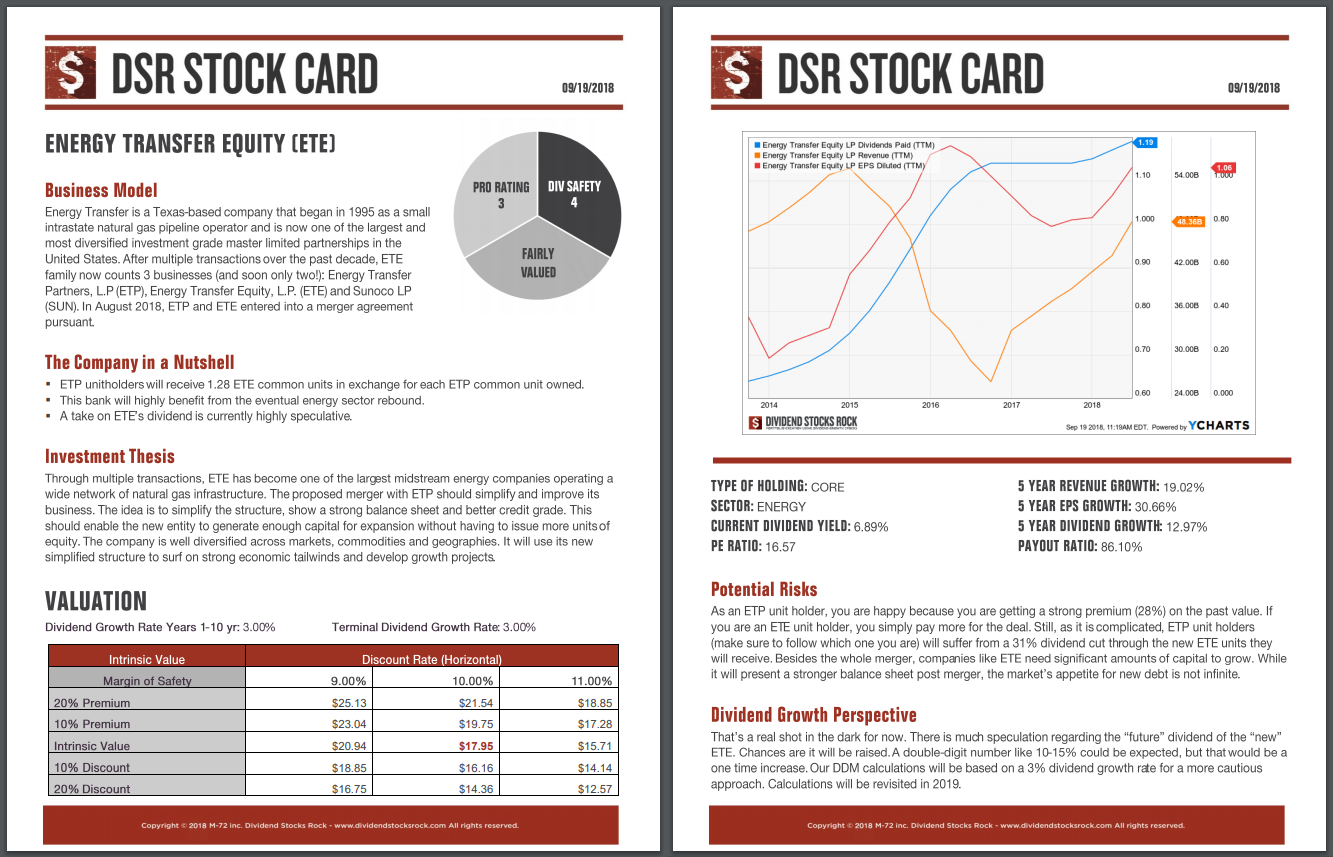 *Stock cards are updated twice a year, this is an example that is not being updated
Other DSR Dividend Stocks Lists
If you liked the Energy dividend stocks list, but you are looking for additional sectors, you can register to our free newsletter and receive an exclusive access to all our sector dividend stock lists. For each industry, we cover both U.S. and Canadian dividend stocks.