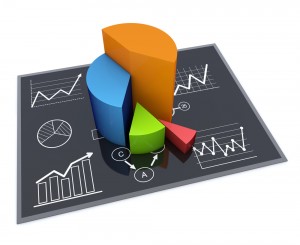 When a stock makes money – you don't want to sell it. It makes sense: the stock shows strong paper profit AND pays a healthy dividend. Will you hold the stocks until the value stagnate and you are left at best with its dividend payment? Will you accompany your stock until the growth is dead and the value drops? You need to know when to sell a winning stock.
When a stock is a loser – you don't want to sell it. It makes sense: after all, there are several reasons why you bought this company in the first place. It will eventually go back up…. Or not! How can you make the difference between a future winner and a perpetual loser? You may think you are paid to wait with the dividend payment. I think you are paid to see your investment die slowly. You also need to know when to sell a losing stock.
How Can You Make Easy Buy & Sell Decision?
As an investor, I've been like you for several years; constantly struggling between the idea of keeping or selling my stocks. Whether they go up or down… These are eternal questions for investors: When should I buy and when should I sell?
I've looked for the same answers as you. Value investing or Growth investing principles teach you how to buy and how to manage your portfolio but remain unclear as to WHEN you should buy and WHEN you should sell. Technical analysis is very demanding and is based on graphs and stats while real company makes real cash flow, not moving average. I simply couldn't find the answer I was looking for.
This is why I've developed my own investment vision, my own investing strategy. I've built my technique based on personal requirements I had:
I wanted to invest for the long term
I wanted to growth dividend payments
I wanted to keep my investment process simple but effective
Simple but effective. Those are magic keywords. I want to make money but I don't want to crash my head through the wall after spending 10 hours per week on my portfolio. A simple and effective investment strategy ultimately leads to have a clear process of when to buy and when to sell. I went for a quest to find easy triggers dictating my portfolio ensuring both dividend growth and avoiding loss.
This is What I'm Sharing with Dividend Stocks Rock
Dividend Stocks Rock (DSR) has been created for 1 reason: Making your trading decision easy. The web is filled with paid investing newsletter and exhaustive stock research services. It's all good and interesting but it requires several hours simply to assimilate their information. At the end of the day, you know more about your stock but you still struggle to buy it or sell it.
Dividend Stocks Rock is an interactive investment tool created by a dividend investor like you who wish to see its dividend payout increase forever. DSR will help you getting right to the point: Buy or Sell?
1 Goal – 2 Ways
The DSR Club offers you 2 ways to make your trading decision easy. The good news is that you don't have to pick one or the others, we give you both of them inside the Club!
10 Actively Managed Dividend Portfolios!
I like stocks so much that I eat some for breakfast. Over the time, I've noticed that there are two major factors affecting your investment strategy: your risk tolerance and the amount invested. This is how I've built 10 different portfolios covering various investment styles; starter, conservative and growth. All portfolios are offered in an American and Canadian version.
You can follow a portfolio in line with your investment style.
You get alert whenever we buy a stock or sell a stock.
You have access to past performance to track our investment returns.
It's the perfect solution for beginners to intermediate investors who need assistance in building their portfolio.
8 Dividend Stock Lists with Rankings
Time is the most valuable asset we all have. As an investor, you can spend hours looking at different stock filters and seeking which stocks to buy from those lists. The DSR Club generates 8 different dividend stock lists from conservative plays to high yield dividend stocks.
Get dividend metrics information

– Updated Weekly!
Get stock rankings according to our own standards – Trading Decision Made Easy
Get email alerts each time a stock is added or removed from a list – Buy or Sell Signals
Find the stocks you need from the list you are looking for – No Time Wasted Pulling Numbers From Filters
This is the ultimate solution for the intermediate to experience investor who wants to save time finding quality stocks and receive buy and sell signals.
30 Days Money Back Guarantee
I can't guarantee you will make money. I can't guarantee that I will beat the market next year. I can't find the next Apple and I'm not an investing guru. But I can offer you an investing frame where buying and selling stocks is easy and justified by research and metrics – not by emotions and trends.
If you don't like Dividend Stocks Rock within your first 30 days of subscription, we will reimburse you without further delay. We are so confident that you will like the Club that we can make this promise. Dividend Stock Rocks will help you managing your portfolio with a Simple but Effective investing strategy.
Want to Try it?
Our goal is to make Dividend Stock Rocks as accessible as possible. After all, your money should be used to be invested. And this is the way we see it; DSR is an investment in your portfolio.
You can register for a monthly subscription for only

$20.95

$14.95/month

Nope, this is not the usual marketing strategy where the price is always cut down. Once we reach our first 999 members, price for new members goes up to $20.95/month. Trust me, I don't think it will take too long to reach it! Once we reach 999 members, we will hire staff to improve our system and add a few features. This is why price will go up to $20.95.
 Click Here to Access Dividend Stocks Rock
$14.95 Monthly Subscription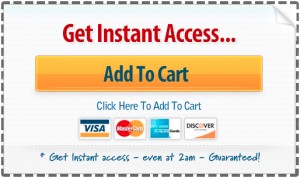 OR…
PREMIUM SUBSCRIPTION + BONUS AT $149.50
.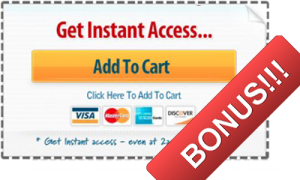 If you subscribe for a year at the special price of $149.50, you will also get our 4.8 Stars Amazon Boook; Dividend Growth – Freedom Through Passive Income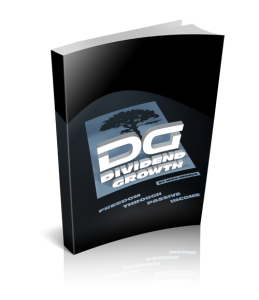 Then again, if you are not happy, you can always claim your money back within the first 30 days… and you keep the book!
Cheers,
Mike