Since the beginning of our portfolios, we had to compete in a very bullish environment. Some people will tell you it's easy to do well in a bull market as everything is going up. I disagree with that. They should rephrase it and say: it's easy to show positive returns during a bullish market, but beating your benchmark is not easier or tougher. If all our portfolios were showing +10% since October, would you say they are good or bad results? I'm telling you upfront: it sucks. Why is +10% is bad? Because our benchmark; the Vanguard Dividend Appreciation ETF (VIG) shows a total return of 13.64%. I agree that most investors were probably able to show a +10% return during the same period, but beating 13.64% is another story.
We are proud to announce that four portfolios out of five beat our benchmark. While our benchmark (VIG) shows a total return of 13.64%, our 25K and 100K conservative portfolios posted 19.84% and 19.28%. Our 25K and 100K growth portfolios show 16.37% and 18.99% return. The only US portfolio that didn't follow the parade is the starter portfolio. We will discuss this further.
Many readers asked if we would start today with the same picks we did 9 months ago. The answer is yes. At DSR, we believe in long term investing. This means that a great company should be bought the moment you find it. Waiting for the "perfect time" is simply a waste of time and money as you don't cash in the dividend payments in the meantime. Therefore, if this is the first newsletter you read because you are a new DSR member, you can consider stocks in our portfolio as buying opportunities according to our standards.
Since it's a free article, you will not have access to the complete list of stocks per portfolios. Some company names in this report have been replaced by "DSR MEMBERS ONLY" in order to offer exclusive information to our members.
All Transactions in this newsletter will happen on the last trading day of July for tracking purposes.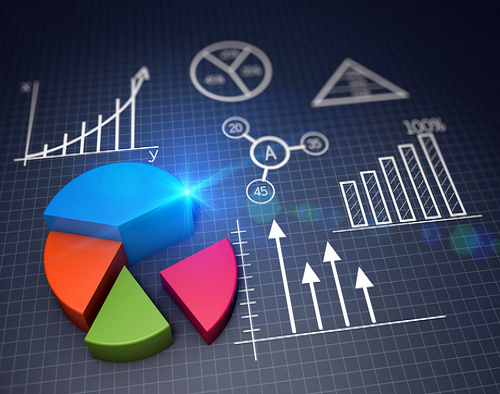 STARTER +12.00%
Beating your benchmark with only four stocks in hand is often just luck. So far, we can say we haven't been lucky enough to beat VIG and are lagging by almost two percent. DSR MEMBER ONLY has showed great results so far and we feel confident about this company. DSR MEMBER ONLY isn't too bad either so far and we will keep this stock mainly based on its ability to increase its dividend payout year after year. Unfortunately, two "unhealthy" stocks in a small portfolio of four is too much. We have decided to sell McDonald's (MCD) and replace it by a "healthier" stock; Johnson & Johnson (JNJ).
Trades:
Sell McDonald's (MCD)
Buy Johnson & Johnson (JNJ)
25K CONSERVATIVE +19.84%
Both conservative portfolios have done incredibly well so far. These portfolios have been built on a strong core and we haven't take much risk. For the 25K portfolio, our biggest bet was DSR MEMBER ONLY which has resulted in the best performing stock of the portfolio so far. It was a little bit of a gamble mostly because DSR MEMBER ONLY has been on an incredibly high run for the past 18 months (+107% since January 1st 2013).
Aflac (AFL) is lagging behind in this portfolio, but the purpose of a conservative investment is to hold stocks that will be stable over time. AFL will continue to increase its dividend payout in the upcoming years and manage their currency exposure.
Exxon Mobil (XOM) is on our radar at the moment but we will not sell it yet. The rest of the portfolio is performing as expected and we believe this portfolio will continue its route.
For now, we will not make any trades.
Trades:
No Trades
100K CONSERVATIVE +19.28%
We already made our first trade earlier this year by selling Mattel (MAT) after Holidays sales had been highly disappointing. We replaced it by DSR MEMBER ONLY and this position is +24%. Therefore, we have covered our loss with MAT already.
Surprisingly, DSR MEMBER ONLY has surged by 20% since the beginning of the year mainly due to higher EPS than expected. The company has been able to improve its cash flow while reducing its costs in a weak mining industry. We are looking forward July 24th to see if DSR MEMBER ONLY's next quarter is still in line with its previous results so far.
The healthcare sector has done some magic in this portfolio. Baxter International (BAX), Johnson & Johnson (JNJ), Kimberly Clark (KMB) and Eli Lilly (LLY) are all averaging around +20% returns since we purchased them. Both JNJ and BAX are still in our buy rating from our latest newsletter. While both stocks have jumped, we believe there is more to come for both companies.
Finally, DSR MEMBER ONLY, the only tech company in our conservative portfolio also did better than expected. DSR MEMBER ONLY continues to evolve in the cloud computing sector while its flagship products such as DSR MEMBER ONLY continue to dominate the industry. With a low P/E ratio (under 16), it is still very attractive for investors.
Due to disappointing results, we have decided to sell Chevron (CVX) and replace it by a utility; Idacorp (IDA). This will improve the portfolio stability while increasing the overall dividend yield. We keep our focus on conservative stocks.
Trades:
Sell Chevron (CVX)
Buy Idacorp (IDA)
25K GROWTH + 16.37%
Unfortunately, our appetite for higher dividend yield stocks such as Verizon (VZ) and Philips Morris (PM) hasn't paid off. This is mainly why our conservative portfolios performed better than our dividend growth holdings. Verizon is now on our watch list to sell but we decided to pull the trigger on another stock first: Chevron (CVX).
DSR MEMBER ONLY is the perfect example of a true dividend growth stock. The company currently combines all factors leading to both a stock value increase and dividend payout growth. DSR MEMBER ONLY will continue its gigantic share buyback program while we also expect more dividend increases in the future.
DSR MEMBER ONLY is still very interesting with a relatively low PE ratio (considering the market) and a dividend yield over 3%. We expect volatility for this company as the stock value will go along the Govt's generosity to its military budget. Nonetheless, DSR MEMBER ONLY will remain a cash cow for several years to come.
Finally, after selling Chevron, we decided to stay in the oil industry and pick a drilling company; Helmerich & Payne (HP). This pick is in accordance with our overall strategy for all our portfolios.
Trades:
Sell Chevron (CVX)
Buy Helmerich & Payne (HP)
100K GROWTH +18.99%
While our 100K portfolio did well, results could have been even better. For example, we picked the "wrong" cigarette maker with Philip Morris (PM). PM is -2.22% and its competitor; Lorillard (LO) is +28.48%.
We also decided to keep Mattel DSR MEMBER ONLY in this portfolio for a little while. We were faster to pull the trigger on our more conservative portfolio because we clearly didn't want to take additional risk. We are now selling DSR MEMBER ONLY to replace it with a lower dividend yield stock showing more growth potential.
We will add Disney (DIS) to our portfolio. While the dividend yield is minimal (1%), its growth potential in the entertainment industry is very interesting. The debt repayment phase of consumers is fading away and the high level of confidence will lead to additional spending in the entertainment business. ESPN will continue to dominate the sporting event industry while the new Star Wars Trilogy will bring in billions for the next decade.
For the same reasons listed previously, we also sold Chevron (CVX) and bought BlackRock (BLK) to replace it. We believe in a long term bullish market for the years to come and BlackRock ETFs will definitely benefit from this situation.
Trades:
Sell Chevron (CVX)
Sell Mattel (MAT)
Buy Black Rock (BLK)
Buy Disney (DIS)
500K+
Since our 500K+ portfolios were only launched in June, we have decided not to make any changes.
Are You Looking for Help Managing Your Portfolio?
You would like to see our portfolios and which stocks outperformed the market recently?
If you wish to manage your own portfolio but you lack of time or knowledge to do it, I've built a tool called Dividend Stocks Rock to help you. This site offers everything you need to become a successful trader:
A bi-weekly investing newsletter;

8 different stock lists to help you pick the best among the best;

12 live portfolios covering small to 500K+ portfolio sizes

An exclusive Stock Ranking system to help you buy and sell at the right time
I continuously add more features to Dividend Stocks Rock. Strong from my first 10 portfolios (8 of 10 beating the market), I've created the 500K+ portfolio. I'm currently working on adding ETFs lists to help you reaching a broader range of investment solutions. You can even try the service for 30 days and cancel without any fees, how about that?
If you have any questions on how I manage my portfolios or about my service, please leave a comment on this blog and I'll be more than happy to answer all your questions.
Best,
Mike