Dividend Stocks Rock Dashboard
Hey !
Welcome back to Dividend Stocks Rock!
This is your dashboard – your starting point. Each time you log-in, you will come directly to this page. If you get lost after going from one page to another you can always hit the "START" button on the top left menu or use the quick navigation icon on the right sidebar. You simply have to leave your mouse cursor on the icon to know where it will lead you. But before you start, you must read our legal disclaimer.
This is Your First Time Here? READ THIS
Dividend Stocks Rock (DSR) has been built to help you manage your portfolio. This investing tool has been designed to support all investor types from beginner to advanced from small to substantial portfolios. We have built an efficient but simple way to manage your stocks where you can follow our trades (buy & sell signals) by registering to our real world portfolio models.
Now, How to Use DSR to Your Advantage
Here's how to maximize your DSR access:
#1 Read about the DSR philosophy (Baby Steps)

#2 Pick your core portfolio (Real World Portfolios)

#3 Start Trading (Use our Dividend Stock Lists)

#4 Manage your portfolio (Read our DSR Premium Newsletter)
I've also created another simple tool for members. Support us by liking or sharing Dividend Stocks Rock and find out what it is!
[wpsharely]A Dividend Stocks Rock Facebook Group has been created for you to share opinions, ideas or start discussions. This group will also be used to share significant updates on the site with you. You can become a member of the group here.[/wpsharely]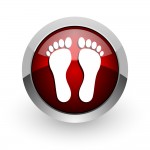 This is the foundation of the program.  It will outline everything you need to know to effectively and proactively put the Dividend Stocks Rock strategy into practice.  This is a somewhat shorter version of my book; Dividend Growth which is the complete foundation behind DSR. It gives you the exact steps to become a knowledgeable investor from knowing your risk tolerance to complete portfolio management. This is not only the perfect resource for beginner to intermediate investors but it is also an amazing refresher for all investors.
START YOUR INVESTING JOURNEY NOW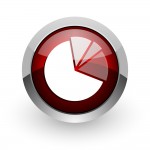 With a series of portfolios that covers a number of different scenarios, you will be able to find a portfolio that fits your needs. There are model portfolio suggestions for Canadian and U.S. investors with different investable amounts and risk tolerances. Each of these portfolios will give you a clear picture of how the strategy works in real-life with real-time precision.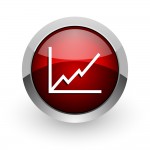 These lists are your starting point for using dividends to grow your portfolio. With these lists you have at your disposal the best dividend growth stocks available to supercharge your portfolio returns.  This list is updated daily with new stats on each and every dividend growth stock as well as additions of new dividend growth stocks and the removal of stocks that are no longer providing that all-important dividend growth.
GET ACCESS TO YOUR STOCK LISTS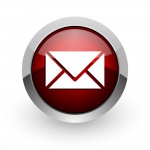 This section includes all previous DSR premium newsletters sent in the past. You can find them by month. Each issue will include a macro economic review along with stock commentaries on both US and CDN markets. You will receive updates on portfolio performances and stock list buy/sell picks. 

This Dashboard will evolve over time. If you feel you need more information or features to be added, please use the contact section or (send me a direct email at dividendustries@gmail.com!) and let us know. This is YOUR investing tool after all; it needs to be up to your expectations!