Hello , welcome to the US Rock Solid Ranking section.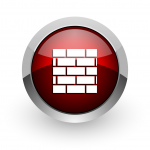 Companies appearing in our ranking are either closely followed by our team or suggested by other members like you. You will also find all companies included in our DSR portfolios.
We rank each company according to their potential upside. Twice a year, we run a dividend discount model (DDM) calculation to complete our analysis of strong dividend growth business. Once a month, we update the current stock price value and calculate the potential upside (+) or downside (-) and publish it on the Rock Solid Ranking.
If you are looking for our Canadian Rock Solid Ranking section, please click here.
A quick note on the ranking vs. "What Mike says"
Our ranking is finding less value than what we write in our Newsletters, for example. I know it can be confusing at first. Let me explain: Our ranking system is based only on the dividend discount model. When we analyze a company, a part of our process goes toward its current valuation. In order to determine a stock intrinsic value, we use a double-stage dividend discount model (DDM). This model allows us to select a dividend growth for the first 10 years (which reflects the current situation of the company) and a terminal growth rate that will be used as perpetuity. The later number is usually smaller in order to remain more conservative. We decided to use the DDM as it is the valuation model that is the closest to what we want to achieve – identify strong dividend growth stocks. However, as any valuation model, the DDM has its limits. For one, it only considers the ability of a company to increase its payouts in order to give it a value. Nothing else is taken into consideration.
There are various factors to be considered during a stock analysis. Valuation is one, but it's not the most important. At DSR, we rather focus on the company's key advantages and its growth vectors. As explained in our 7 dividend growth investing principles, valuation is only one part of our buying process.
For example, take Lazard (LAZ) who is currently a hold as it trades around its fair value. This is because LAZ is up by over 20% over the past 3 months (as of January 2018). However, the DDM doesn't consider LAZ special dividend that will be paid next month. The DDM doesn't also consider that LAZ will do well no matter if the market goes up or down. If we continue the current bullish market, LAZ will benefit from additional M&A activities. If we enter into bearish territories, LAZ will be actively a part of restructuring and cost cut operations.
Our newsletter picks go beyond a valuation calculation. The problem with valuation models is that they are all based on assumptions. Those assumptions can go either way. Mine can be as good as yours. However, going deeper into the business model and fundamentals of a company will help minimize the risk of picking the wrong company.
As always, we highlight the importance of not relying solely on the ranking to make your investment decisions. Take some time to click on each ticker to read our stock cards. Read our newsletter and give additional thoughts about your investment thesis before making any trades.
Pro Rating
This rating gives you a score from 1 to 5 "stars" that can be interpreted as follows:
5 = Exceptional Buy – Everything is there; a strong business model, several growth vectors and an undervalued price.
4 = Buy – It's a good company, the short-term upside is good but not flabbergasting.
3 = Hold – A classic "right company at the right price".
2 = Sell – If we were you, we would seriously consider getting rid of this one.
1 = Screaming Sell – Enough said.
Dividend Safety Score
This score, from 1 to 5, tells you which kind of dividend policy you should expect. It can be interpreted as follows:
5 = Stellar dividend – Past, present and future dividend growth perspectives are marvelous.
4 = Good dividend – The company shows sustainable dividend growth perspectives.
3 = Decent dividend – Don't expect much than a 3-5% dividend growth.
2 = Dividend is safe but – Not likely to increase this year.
1= Dividend Trash – It has been cut or is this situation is not sustainable.
Finally, this list (one US, one CDN) is meant to be a tool to quickly identify buy opportunities.
Rock Solid Ranking

U.S. Ranking

Download this data in Excel format
Download this data in Excel format
Please feel free to communicate with us if you have any questions (info@dividendstocksrock.com).